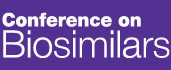 Conference on Biosimilars
Boussias Conferences organized on Tuesday, 24th of September 2019 in Divani Caravel Hotel the conference "The growing role of biologics and biosimilars in Greece".
The conference explored what different stakeholders think influences the use of biologics, including biosimilars, in Greece. Having identified the barriers, proceedings also focused on discussion of strategies to address these concerns.
Panos Stafylas of Healthink participated as moderator.
See the presentations
here
.