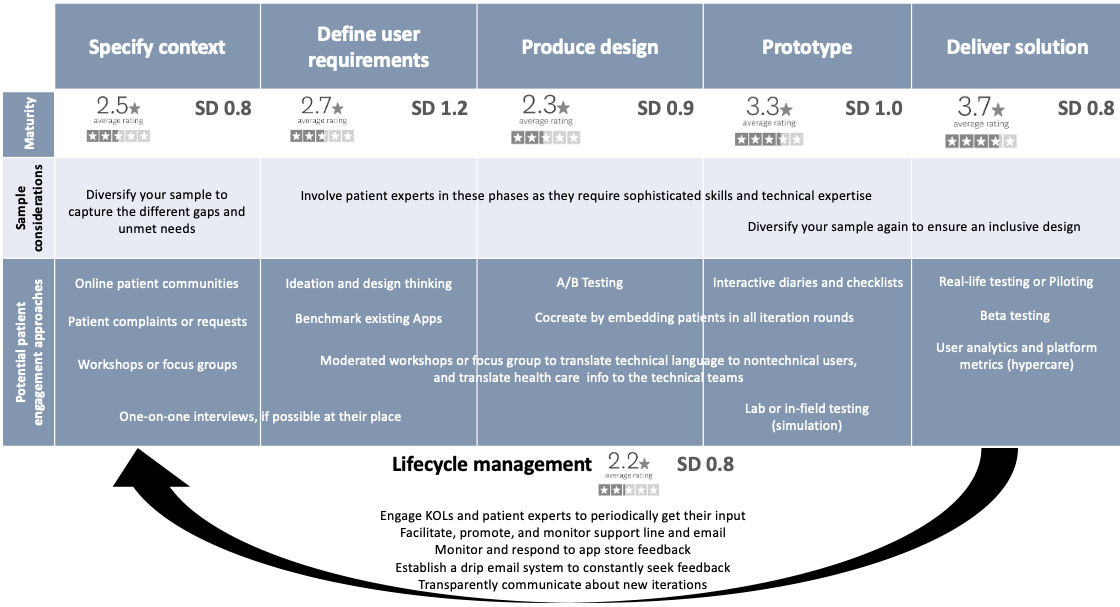 eHealth Solutions and Patient Engagement: How to bridge the gap
One of the most common problems regarding the use and implementation of eHealth solution is the engagement of the patients. Thus, the value of such solutions is diminished as they are not properly used. Consequently, a mindset shift is needed in order to facilitate patient engagement moving towards a value-based healthcare system.
In a recent article by Jacob C., et al., published in the JMIR Human Factor journal, the authors aimed:
to better understand the challenges and opportunities in the inclusion of patients in the development of eHealthtechnologies, and
to create a practical guide for the relevant stakeholders to successfully engage patients as cocreators in various phases of the eHealth solutions development.

Based on the results of the study a paradigm shift is needed for the active engagement of patients in the development of eHealth solutions: education and awareness; monitoring of patient engagement; regulatory frameworks; patient incentivization, clarity and trust are among the steps that should be undertaken towards a novel approach that patients will be involved as cocreators in eHealth technologies.
You can find the full article
here
.