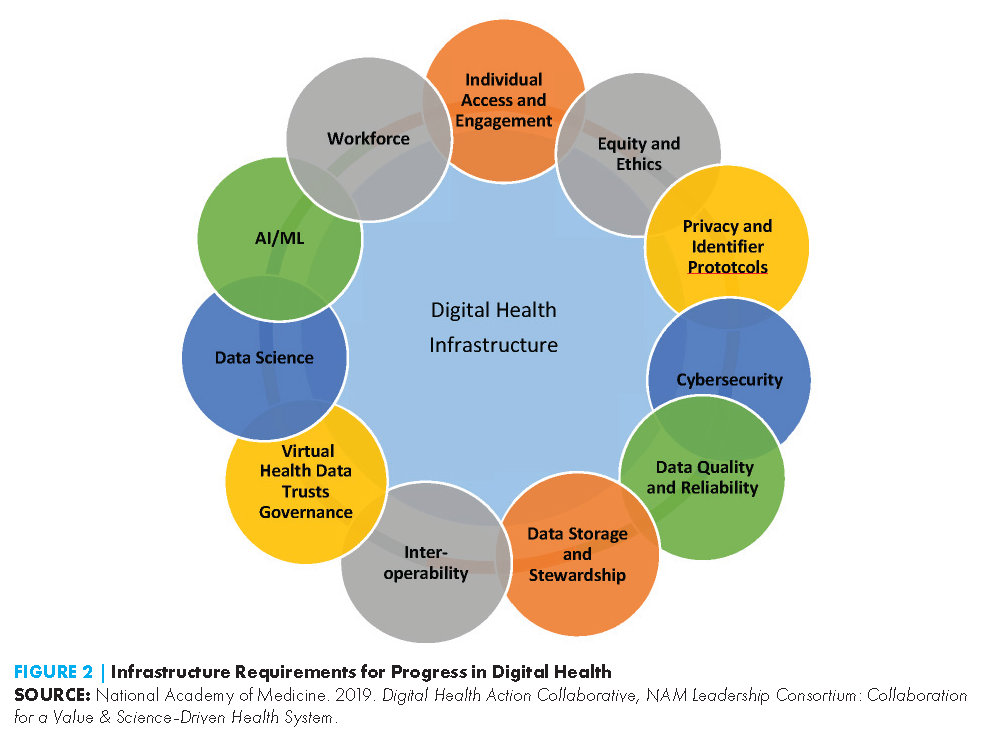 Digital Health: Fostering ongoing discussions that promote safety, efficiency, and inclusivity
Digital health is the hottest discussion topic daily in the medical ecosystem. No one can deny the great advantages that have been done the last decades. There are great expectations for the future… There are also great challenges to overcome! Is the technology of the future trustworthy? How can we ensure equal access for all? How can we empower cooperation and collaboration between all involved stakeholders and policy makers? These critical questions are among the points discussed in the recent paper published by Abernethy A., et al. at the National Academy of Medicine. The article focuses and discusses the most updated technological milestones in digital health, while also highlighting the core principles for a solid digital health infrastructure that promotes efficiency, safety, and inclusivity. Thus, digital health services and health data should be personal, safe, effective, equitable, efficient, accessible, measurable, transparent, adaptive, and secure. It is difficult for the involved stakeholders to disagree!
You can access and read the full paper
here
.