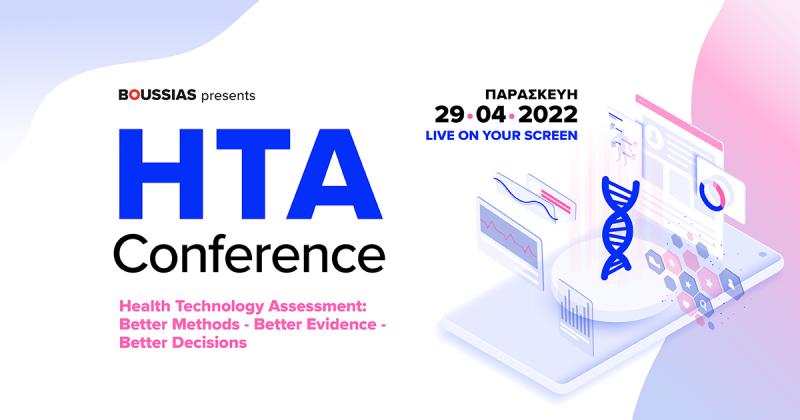 HTA Conference 2022
We are happy to announce the participation of
Panos Stafylas
, HealThink's Scientific Director, as speaker to the 7th Annual HTA Conference organized by HealtDaily and BOUSSIAS.
The conference will offer an opportunity to discuss in depth the strategies, procedures, skills and capabilities needed to address challenges and overcome potential barriers to access to many new and innovative therapies.
Panos Stafylas
will be joining proceedings as speaker in the 1st Session dedicated to 'HTA: New Ways to improve Access to Innovative Technologies" to present on: "Introducing the assessment of Biomarkers to improve access to innovative technologies".
In addition, he will co-chair Session 4, dedicated to 'HTA Frameworks & HCS Policies to Improve Access for Digital Platforms & Medical Devices', which will host renowned international academics and speakers.
More info
here
.